ABOUT SUHAIL
Suhail graduated in Law from London School of Economics. After an initial career as an employment rights lawyer Suhail entered the world of business. Within the recruitment sector in the UK he has become a very well known and respected figure working alongside leading investors and luminaries within it.
Suhail's journey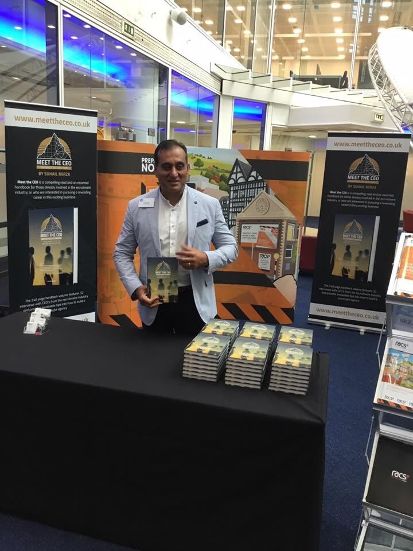 Suhail is the celebrated author of 'Meet the CEO', a refreshing business book charting the success stories of leaders in the recruitment sector. Suhail retains a wide range of interests in that sector through being a keynote speaker, the City Editor at leading trade journal "Recruitment International" and as Chairman of two recruitment businesses.
Suhail's wider business interests also include the healthcare sector where he has written for leading trade journals and within which he was co-owner of a family healthcare business employing over 250 people which was successfully sold in 2014.
Suhail created 'Spiritual Solutions' for those who, like him, have faced darkness and despair through a loss of meaning and cannot find answers in our current world of bewildering change, collapsing values and the overwhelm of conflicting 'quick fix' concoctions.
Entering his own "dark night of the soul", a few short years ago, despite all the trappings of outward success, Suhail's despair led him to question the value of his existence. His search for a solution lead to many dead ends despite the best all the latest knowledge of "modernism" offered. Even some of his enquiries with some leading figures from Faith Traditions proved fruitless.
Only when he 'Looked Up and Within' was he guided to the path of Traditional Wisdom that has transformed his life completely. Extensive research, meeting ideal teachers and practitioners (at perfect moments) along the way lead to a complete change in his philosophy and most importantly the erasing of previously destructive thought patterns and behaviours.
Suhail's journey has been marked by searing self honesty and only through confronting the mirror of his soul has he been lead to discover the answers his heart craved.
Discover your pathway
This Journey has taught Suhail that through the paths of:
1. Knowledge
2. Action
3. Love
Traditional Wisdom can be obtained and our true nature reclaimed.
The breadth of Suhail's desire to seek answers led him to extensive study over several years within the frame of Traditional Wisdom. His insights and journey have lead him to being invited to undertake a PhD (specialising in spirituality) by two leading professors from the UK and Europe respectively.
More importantly his journey has taken him from knowledge to action to love. These paths required him to take 10 steps that have lead to his having the greatest peace, self authenticity, connectedness to all and courage to pour love from his heart that he has ever known.
Whilst Suhail will be the first to say he is only at the very commencement of his true spiritual journey he has nevertheless began sharing his insights with friends, business colleagues and others who are also seeking that which is eternal to guide them to their own truths. So many people have found their lives touched by Suhail's words and wisdom.